Staff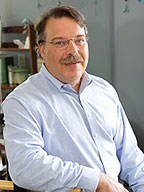 Peter J. Bower, M.D.
Board Certified Family Medicine
Email: pbower@soundmedicine.com
Dr. Bower is board certified in Family Medicine. Since 1987, he has limited his practice to the diagnosis and treatment of musculoskeletal and neurologic problems. He has taken extensive training from Osteopathic Physicians and is an expert at manual manipulative therapies. He has lectured and taught seminars all across the United States. Dr. Bower has been a Clinical Assistant Professor in the Department of Physical Medicine and Rehabilitation at the University of Virginia since 1996. He is a member of the American Academy of Osteopathy and the Cranial Academy.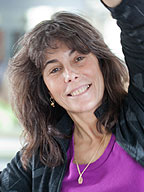 Diana H. Bower, R.N., F.N.P.
Family Nurse Practitioner, Certified Stott Pilates Rehabilitation Specialist
Email: dbower@soundmedicine.com
Diana Bower has more than 20 years of experience in nursing, family practice and internal medicine with her degree from the University of California, Davis. She began using Pilates Training in 1990 when she hurt her back and used it to help heal her injury. She trained for four years with an exercise physiologist and Pilates-certified instructor primarily concentrating on orthopedic rehabilitative work. She has been Stott Pilates certified for nearly 15 years and offers her services to a broad range of clients, including athletes and dancers who use Pilates to enhance their performances.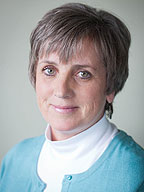 Leslie Chisnell, R.N., L.M.T.
Registered Nurse, Licensed Massage Therapist
Email: leslie.chisnell@soundmedicine.com
Leslie incorporates her knowledge of anatomy with her hands on skill set to guide the patients' body to the point where healing and change can occur. She uses a blend of Myofascial Release, Craniosacral, Stretching and Percutaneous Electrical Nerve Stimulation. She has been with us since August 2004 after working in a variety of healthcare settings. Leslie resides in Waynesboro with her husband Kevin.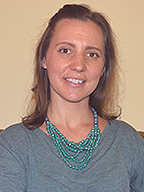 Rachel Bower
Neurofeedback Technician
Email: neurobio@soundmedicine.com
Rachel conducts neurofeedback testing and training sessions. She is your point of contact for information needed to prepare for neurofeedback procedures, and the in-house expert in managing the technology associated with all aspects regarding neurofeedback.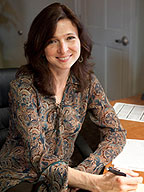 Theresa Sarver
Office Manager
Email: theresa@soundmedicine.com
Your first contact with Dr. Bower & Associates will be Theresa Sarver. Theresa will gladly schedule your appointments and answer any questions you might have about the practice. She can help you navigate through our website to ensure you can locate our practice and have all the required forms completed upon your first visit. Theresa can also assist with any prescription, billing or referral questions you may have.