FAQ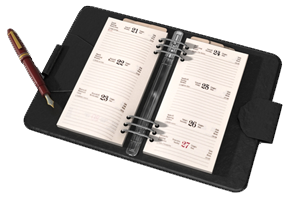 Making Appointments
New patient intake: Please call (434) 964-0159 to reach our scheduling staff. For most health insurance companies a PCP referral is not needed, but encouraged. It is the responsibility of the patient to determine if their insurance company requires prior authorization for the office visit, as you will be held responsible for payment if correct referral has not been obtained.
Please fill out our New Patient Form if this is your first appointment with us.
If you are unable to keep your appointment, please provide us 24-hour notice or you may be billed. Insurance will not cover this fee.
Emergency care
We provide coverage for emergencies on a 24-hour basis. Medical providers share call on a rotating basis. Please limit after hours calls to urgent medical problems. You can reach us after hours by calling our answering service (434) 972-1940. We will return your call. If we cannot be reached immediately, or the situation is a pressing emergency, go to the Martha Jefferson Emergency Room. Call 911 if you wish to summon the rescue squad, police or fire department.
Payment
We expect that you pay for your services and copays on the day that you are seen. Nonetheless we want to be certain that our patients receive all needed care, and will make special provisions when necessary. Our fee schedule is available for your inspection, and is consistent with insurance fee schedules and prevailing charges in Charlottesville.
Insurance
We participate with a great many health insurance plans. Because there are so many companies, offering many types of insurance coverage and these plans change frequently, we can not guarantee that we participate with your specific plan. We are happy to help file for claims, but ultimately it is your responsibility to know if we accept your insurance and what your particular plan covers . We accept assignment on Medicare claims.
Communications
Please call from 8 a.m. to 12:30 pm, and 1:30 to 5:00 p.m. for non-emergency matters. Our office staff can provide most of the information you need. A triage person, or a health care practitioner, reviews medical calls. Calls that medical practitioners personally return are made around noon or after office hours. Non-urgent messages can be left on our office answering machine to be returned the following day. After hours calls for urgent matters can be made to our answering service at (434) 972-1940.
Prescription refills
Unless medications have been prescribed by this office as part of the ongoing medical treatment, we do not authorize refills of medications prescribed by other practitioners. Please give 48 hours for your refill to be processed. Leave a request with the receptionist or put the prescription on voice mail. Please leave your name, telephone number, the medication name, prescription number, and the pharmacy to which you wish it called. It will be forwarded to the appropriate practitioner who will either call the prescription to the pharmacy or contact you to discuss it. Contact the pharmacy to be sure it is ready before you pick it up.
What to wear to your appointment
The physical examination and treatment procedures are best carried out if you wear comfortable loose fitting clothing. Tight fitting jeans, skirts or dresses can make the process more difficult. Loose fitting slacks, gym clothing, or shorts are all appropriate and will allow your time in the office to be most productive.
Parking
There is ample parking immediately in front of the main entrance to the office building. Handicapped parking is provided.
Facilities
Our offices occupy the third floor of the 1415 Rolkin Court building. They are handicapped accessible. If you need special attention to gain entrance to our building, please let our staff know at the time of scheduling so we may accommodate you with additional help. Our office is purposefully designed to be comfortable and as stress free as possible. There are other occupants in our building that include healing arts professionals. They are independent of our practice.