About Us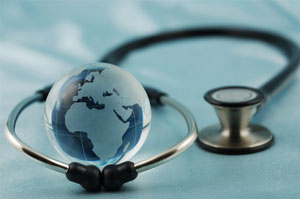 Peter Bower is an allopathic physician who has sought out and obtained additional training in Osteopathic evaluation and therapy techniques. He knows how to use medications and "standard" allopathic therapies, but prefer to use the osteopathic approach.
Peter has found the osteopathic approach and techniques to be a successful way to evaluate and treat musculoskeletal and neurologic systems of the body. He is part of an overall team that complements this hands on approach which leads to significantly better outcomes over time.
Diana Bower is a Family Nurse Practitioner who runs the rehabilitation program using a Stott Pilates based approach. Individual instruction as well as group classes are offered. Leslie Chisnell is a Registered Nurse and a Nationally Certified Massage Therapist and specializes in myofascial release, craniosacral therapy, percutaneous electrical nerve stimulation (PENS) as well as other modalities.
Our Services:
Expert evaluation of Musculoskeletal and Neurologic pain and Injury
Osteopathic Manual Therapy
Prolotherapy/C-Fiber Neurolysis
Myofascial Release
Trigger Point Injections
Joint Injections under fluoroscopic guidance
Percutaneous Electrical Nerve Stimulation
Individual Pilates instruction
Group Pilates classes